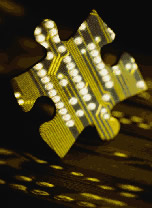 Our solutions are based on delivery of a constant consulting management levels, which matches the design, development, training and implementation of :
executive and team coaching
support systems for management and decision making for the managers and directors
Information systems to help management and their decision taking process
This allows to seek out for new management models and strategic controls of an operational character, as well as managerial, commercial and technological, that support an improves upon the new trends and requirements that today's global economy demands.
This is complemented with a side of Coaching and executive management teams, as well asvarious workshops prepared for various objectives and development of skills and competencies, which aim toimprove motivation, innovation, entrepreneurship, leadershipand consolidate the work of their teams efficiently of work.

Final goal is achieved they have the necessary tools to not only remain in force, but toposition themselves as market leaders in their competitive strategy, devisingways to grow and diversify both its current business as well as finding new market opportunities, that is to say innovation and entrepreneurship.

The above is achieved with optimal control of the most valuable companies have today, referringto the global management of information related to your business as well as the potential, loyalty anddevelopment of the whole team that is part of the company.